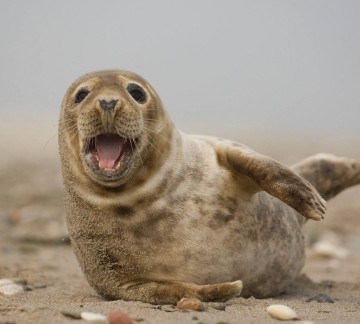 Directly behind the campsite you will find the magnificent dunes and beaches of the North Sea. You will only have to walk for 5 minutes! If you are lucky, you can spot one of the 100 seals who live on the sandbank in front of our beach!
Our center square is always vibrant! Enjoy a glass of wine and fresh Mussels at the terrace of Brasserie Eb & Vloed. Visit Eterij Onder de Duinen if you fancy fresh fries or a delicious pizza. You will find an old fashioned café next to Eterij Onder de Duinen. There are plenty of events held at the center square during summer.
Next to the center square, a football cage, air trampoline, and a outdoor playground can be found.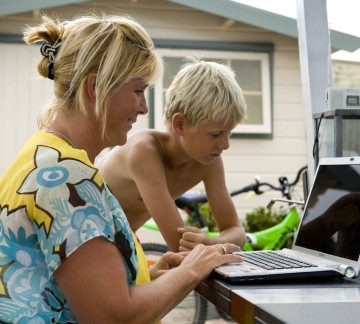 We understand that you would like to share your awesome holiday pictures while you are enjoying your time at our campsite. Therefore, free WiFi connection is provided throughout the entire campsite. You are able to access our digital camping information after you logged in. In this way, you are always up to date of our animation program, opening hours and much more!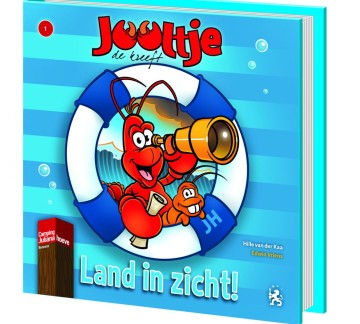 Take a break with a good book! The Juultje's library can be found at Brasserie Eb & Vloed. Here you can borrow books (free of charge) during your stay. Please return the book when you finished it. Feel free to leave your spare books here!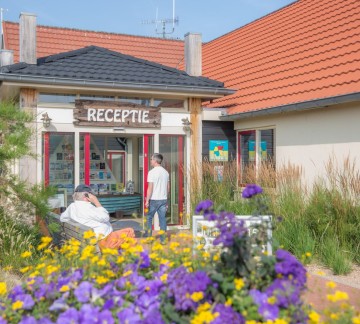 Here you can obtain information about the events in Zeeland. You can also purchase discounted tickets for theme parks in Zeeland, such as het Arsenaal or Deltapark Neeltje Jans.
You will find the openingshours under 'contact' in the menu.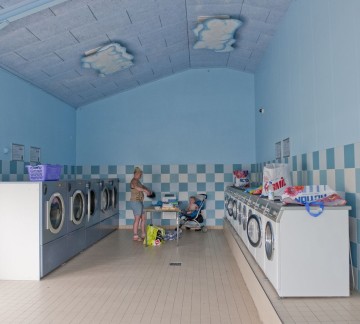 You will find self-service laundrettes in the building next to the tennis court. You can run the washing machines using your Julianahoeve card. A single wash costs € 5.00 (washing powder is added automatically) and the dryer costs € 2.00 for 25 minutes. You can upload your card at the charging machine next to the reception.