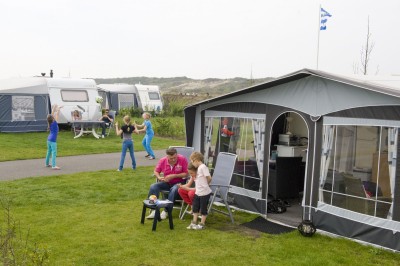 Would you like to spend more time on our campsite? Rent from March till October a seasonal site. These sites are directly located at the beautiful dunes (park Zeemeeuw). It is impossible to stay closer to the beach!
The costs for a seasonal site for a maximum of 6 persons are:
Rent seasonal site (100 m²) €2600,00
Extra m² €6.75
Tourist tax not established yet
Extra person (for entire season) €50.00
The costs for these sites are excluding shower, power, and water. You will receive an invoice at the end of the season with the costs for electricity and water.
You may choose to leave the caravan at the campsite during the winter period (outdoors). The total costs will be €260 (winter 2017-2018).
Currently there are no seasonal sites available. You can register yourself for our mailing list. You will be notified at the end of the season if any places will be available for the next year.