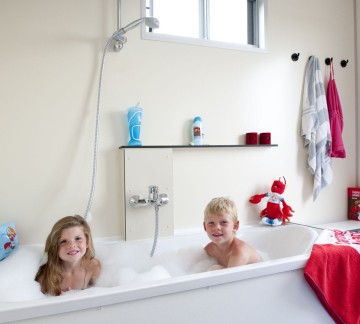 Enjoy your holiday in all luxury! The luxury comfort sites contain electricity, water, and sewerage. Besides that, all luxury sites have private sanitary facilities, which includes a toilet, sink, shower, and a dishwashing area. The luxury comfort sites can be found at park Reiger close to the central square, at park Waterhoen close to the large outdoor playground, and at park Zeemeeuw which borders the magnificent dunes of the North sea.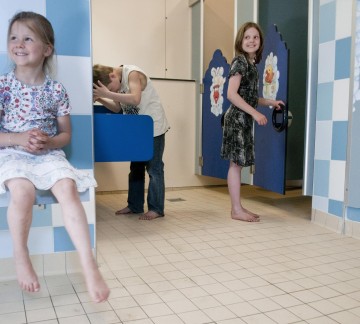 Three sanitary blocks are located at our Campsite; at park Reiger, Waterhoen, and Zeemeeuw. Toilets, showers, and diswashing areas are provided in all blocks. In order to use the showers, you will need a JulianahoeveCard which you receive upon arrival.
A disabled shower and toilet can be found at the sanitary block at park Reiger.