Explore Zeeland!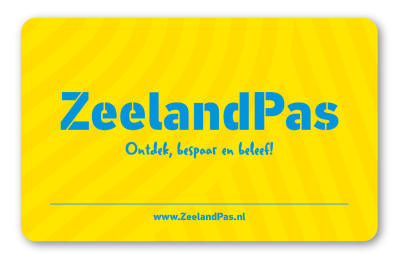 Explore Zeeland with the ZeelandPas!
The ZeelandPas is a discount card and can be bought at the reception for €4,00 per person.
With this card you receive for over €500 dicount at theme parks, museums, restaurants, trips, and much more! You can also take a ride with the sightseeing bus (free). You will find the route here.
With purchase, you will receive a booklet with information on all discounts at the reception.