Our recreation team has its own sport entertainers who love to play football or tennis with you. Besides that, there is so much more to do for both young and old! Musicals, shows, bingo nights, and a teenage program are weelky organised! Our entertainment program of 2017 will be uploaded soon.
Totally exhausted? You can relax in the cinema and watch awesome kids programs and movies.
The cinema isdaily opened from 9.00 a.m. till 21.00 p.m.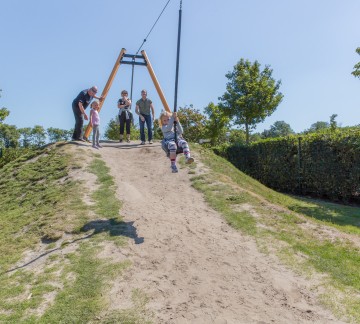 Together with your friends you can climb, clamber, and play hide and seek in our large playground! Do you dare...?
Ship Ahoy! A large pirate ship stranded at the Julianahoeve. Take your friends and play the whole day in this great playground!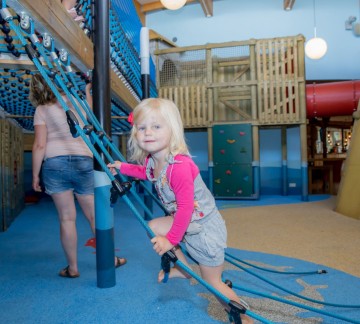 Indoor playground 'Atlantica' is an unique playground, where kids between 4 and 12 years can climb and clamber through a trail of ropes and nets in this giant sandcastle. There is even a super glide!
The little ones can play in the first section of the indoor playground, so the parents can enjoy a drink at the brasserie while keeping an eye on their children.
We have created a small playground on the center square, called "Coral reef". The Coral reef is made especially for the toddlers. so that they are able to play in a safe environment!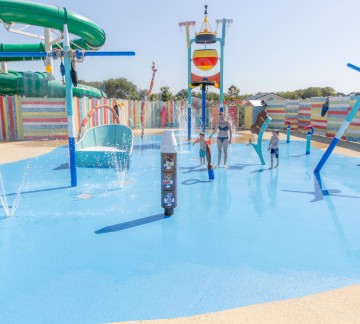 Camping Julianahoeve has the most fun Spray park of Zeeland! Do you dare to play in this awesome spraypark?
In this 'splash playground' you will have an awesome time playing outside with the water. Be aware: staying dry is not possible! This is the reason why you only have access to the Spray park from the swimming pool and only when you are wearing your swimsuit.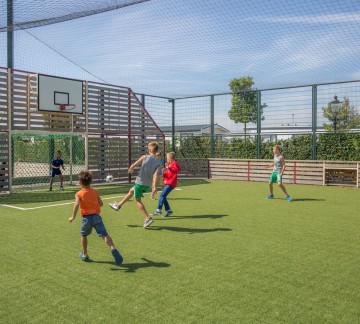 Do you love playing football? We have a football cage near the centre square, so that you can play your favorite sport all day long!
Our animation team also ocasionally organises football matches.