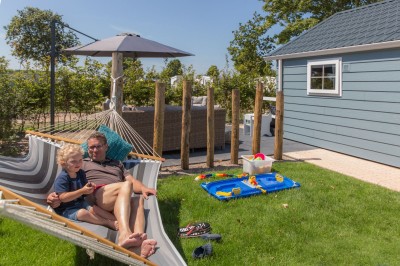 Enjoy all seasons of all the delights in the area: vibrant in summer, quiet in winter… And the beach is always nearby!
The majority of Camping Julianahoeve consists of annual sites. Many families already enjoy their own piece of Renesse for years. Here you will always have the ultimate holiday feeling. Our permanent guests may use the facilities on our campsite unlimitedly! All annual sites have been newly constructed and equipped during the last few years. Water, gas, electricity and a satellite connection can be found on every site! Internet can be received via the free Wi-Fi system and is accessible on the entire campsite.
Every annual site radiates its own coziness. The plantation is fully adapted to the environment, making you stay surrounded by nature.
The size of the site varies from 150 to 180 m².
The rental price for 150 m² amounts to € 3,300 per year. Every extra m² will cost € 11.00 annually.
Beware: dogs are not allowed on the campsite!